Expectations
Expectations at St Thomas More are high.
These high expectations are a part of the culture and sixth formers are expected to take a lead in exhibiting standards. Whilst recognising their senior role in setting high expectations, we recognise that the transition from GCSE to A Level is tough.
One of the biggest challenges is managing the vast workload and gaining the skills to study independently. To that end, all students have timetabled study periods where they will be provided with resources and expected to work by themselves. Ample homework is set, with students receiving five hours of homework per subject per week. Effective use of these study periods is therefore vital to staying on track.
The school has Sixth Form only study rooms for use in PREP after school, with access to computers and desks. This popular option provides a quiet, focused space for students to study until 7pm. Students staying for PREP are provided with a meal at 5pm.
Attendance and punctuality are expected to be exemplary, at a minimum of 95%. Parents must call in to report any absence, and non-emergency appointments should be scheduled for outside the school day. Students are additionally required to fill in a 'return to school form' when they come back.
Sixth Form lessons move at such a fast pace that any absence risks having a detrimental effect on performance. Students are therefore expected to catch up with any missing work in their own time. Work plans and resources are provided by every subject teacher to help students do this.
Students in the Sixth Form are expected to wear a school uniform and maintain a smart, professional appearance at all times. For boys this means a white shirt, black blazer, trousers, and shoes, and a school tie. Girls may wear the same or wear a skirt or substitute the shirt and tie with an open necked blouse. Students may also wear a black or grey v-necked sweater (optional).
Haircuts should be smart, with no lines shaved into the hair or eyebrows. Only one earring should be worn in each ear lobe and jewellery must be modest and worn beneath the shirt. No tragus or facial piercings are permitted. Coats, hats and scarves should be black or dark blue, in keeping with the school's colours.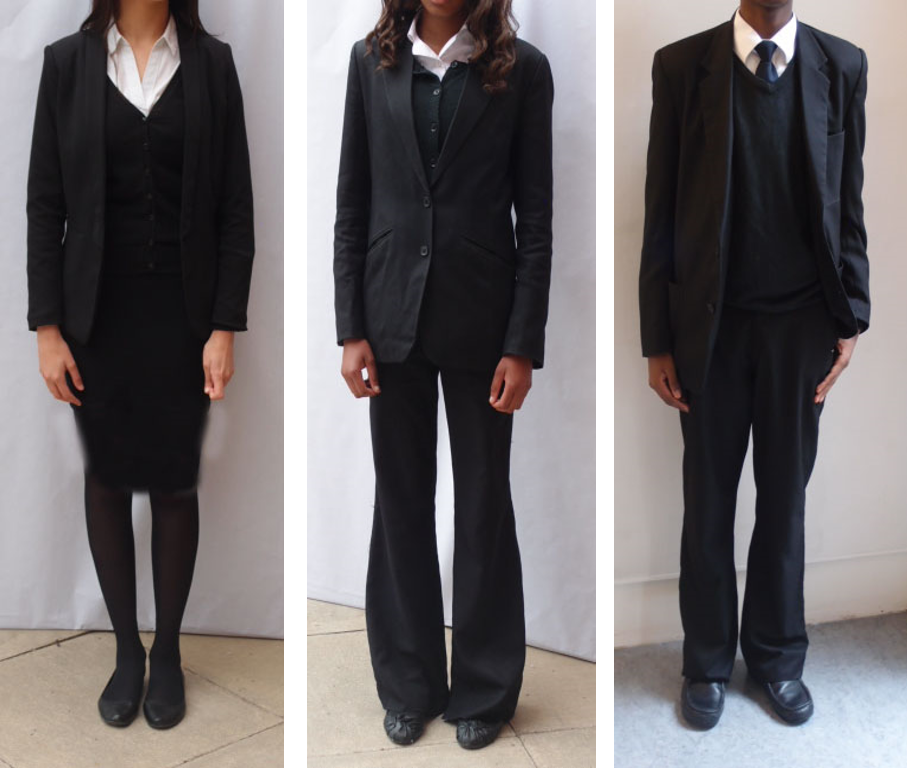 Last, but by no means least, the culture at St Thomas More is one of respect with good manners a key part of that. The school does not require each student to be a Catholic, but the school's ethos nonetheless expects each student to show courtesy, pride, honesty and humility at all times. We are very proud of these values and students should be mindful of them whether in the classroom or the canteen, whether at the bus stop or on school trip.